June 04, 2020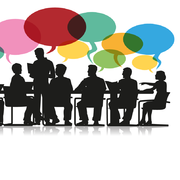 The Geochemical Society will hold its annul membership meeting on Sunday, June 21 from 4-5 pm EDT via webinar. All society members are encouraged to attend. The meeting is being held at the start of the virtual Goldschmidt Conference, but conference registration is not required. GS President Vickie Bennett will present a short update on current initiatives followed by open discussion.
All members who attend will have a chance to win an autographed copy of Earth's Oldest Rocks or a free registration for Goldschmidt 2021!
After registering, you will receive a confirmation email containing information about joining the webinar.