June 17, 2022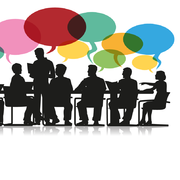 The GS will hold its annual meeting of the membership on Sunday, July 10 at 4:00p.m. HST. The meeting will be available in-person and online. GS President Sumit Chakraborty will present an update on society programs followed by time for discussion.
Members who are registered to attend Goldschmidt in person are invited to
join us in Room 306
of the Hawaii Convention Center (separate registration for the membership meeting is not required). All other members are invited to participate remotely by registering below. After registering, you will receive a confirmation email containing a Zoom link.