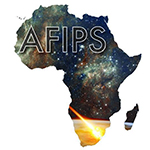 Africa Initiative for Planetary and Space Sciences
As part of the 2018 Outreach Program to Africa, the Geochemical Society (GS) and the European Association of Geochemistry (EAG) co-sponsored the Africa Initiative for Planetary and Space Sciences, whose objectives are to:
Connect African Planetary and Space Scientists with their international peers;
Build a road map for Planetary and Space Sciences in Africa, by identifying key research areas where African scientists can make significant contributions;
Solicit sponsors to support the development of this research domain in Africa;
Contribute to sustainable development in Africa through research, education, and public outreach in Planetary and Space sciences.
AFIPS Workshops
As part of this initiative, two workshops were organized with financial support from the EAG and GS:
The first Africa Initiative for Planetary and Space Science Workshop took place in Addis Ababa, Ethiopia, from 4-7 February 2019, and was be hosted by the Ethiopian Space Science and Technology Institute (ESSTI) and Bahir Dar University.
The second AFIPS workshop, "Eastern Africa Global Navigation Satellite Systems and Space Weather Capacity Building," was held at Pwani University in Kenya from 13-17 May 2019.